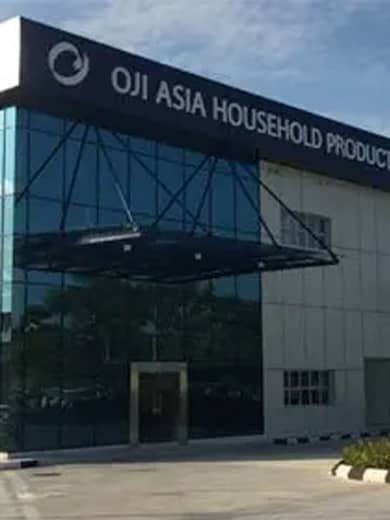 OJI Group Genki Diapers
Oji Group was founded in 1873, and has walked the history with Japan's paper manufacturing industry. Through the years, Oji Group has been diversifying and expanding the business around the world, and nowadays, Oji Group is in top 3 paper manufacturing companies in all over the world as of 2015. Their main businesses can be divided into 4 segments which are (1) Household & Industrial Materials, (2) Functional Materials, (3) Forest Resources & Environment Marketing business, and (4) Printing & Communications Media.
Oji Asia Household Product Sdn Bhd was established in 2014 in order to manufacture baby diapers in Malaysia with Japan Technology which Oji Group has accumulated for nearly 50 years. They specializes in producing remarkably soft diapers and making babies feel always comfortable. Also their diapers are designed to have various function that realize easy-handling for the persons who take care of babies. We promise you OJI's Japanese high quality diapers can offer an unprecedented comfort to your baby.
PRODUCTS FROM OJI GROUP GENKI DIAPERS