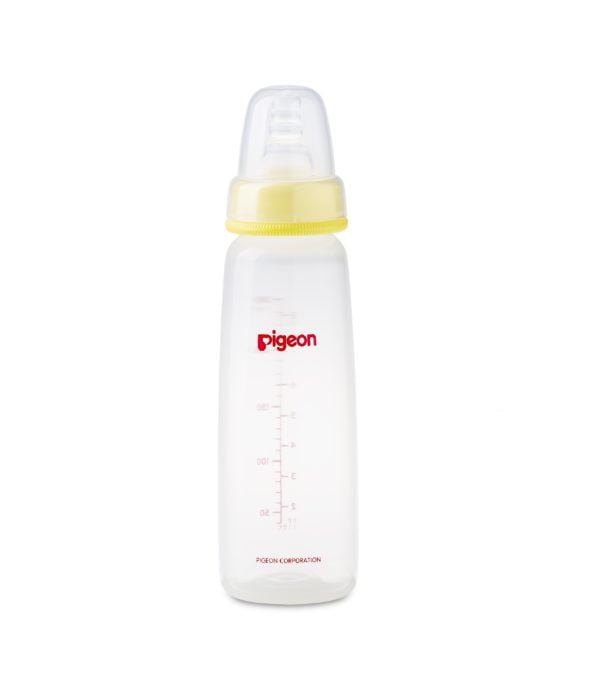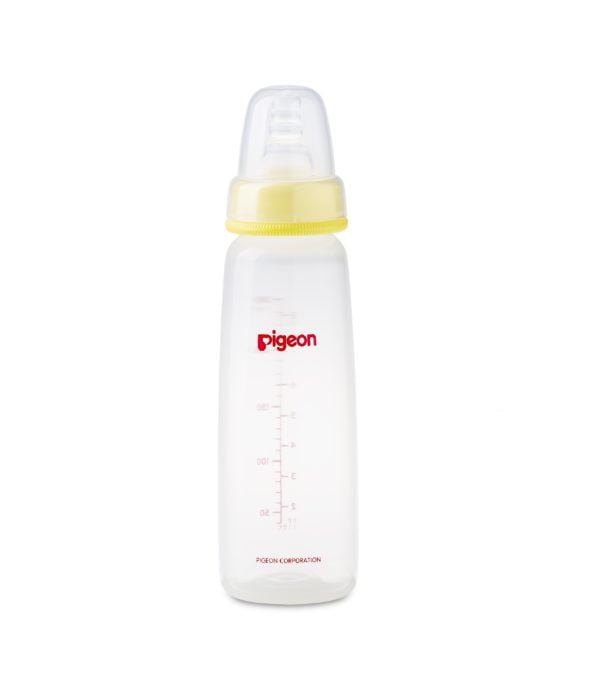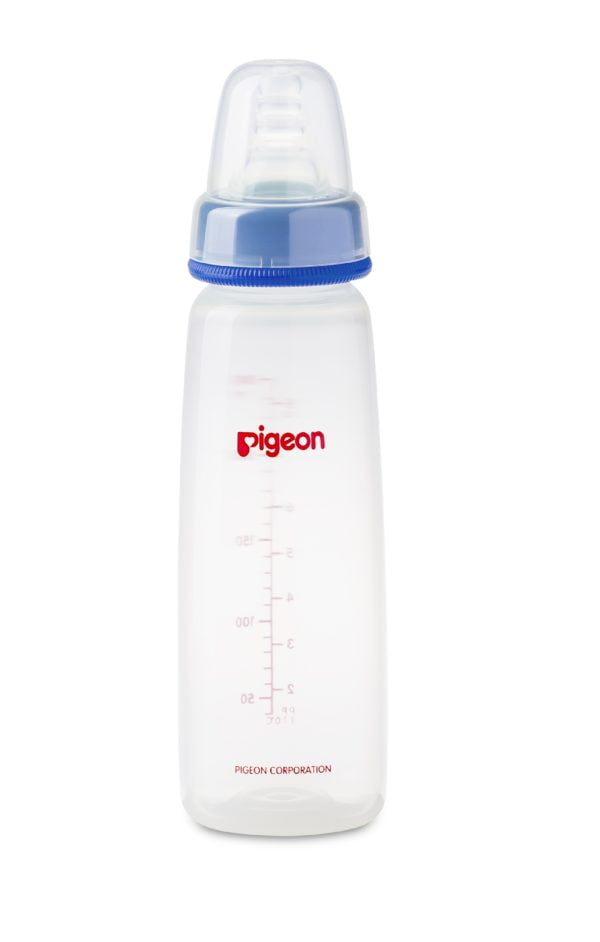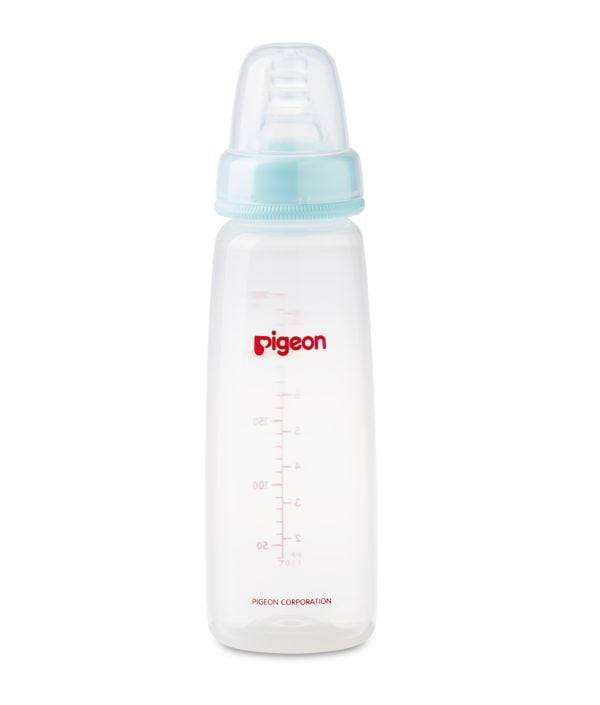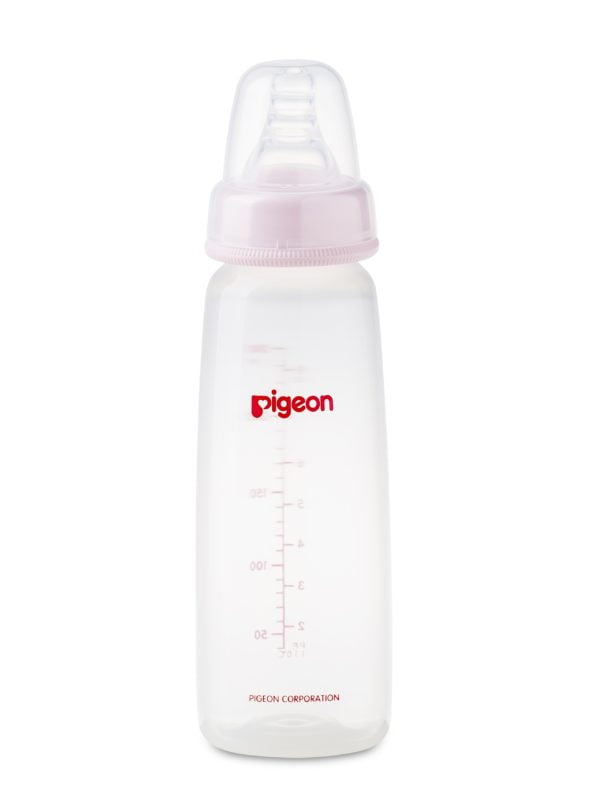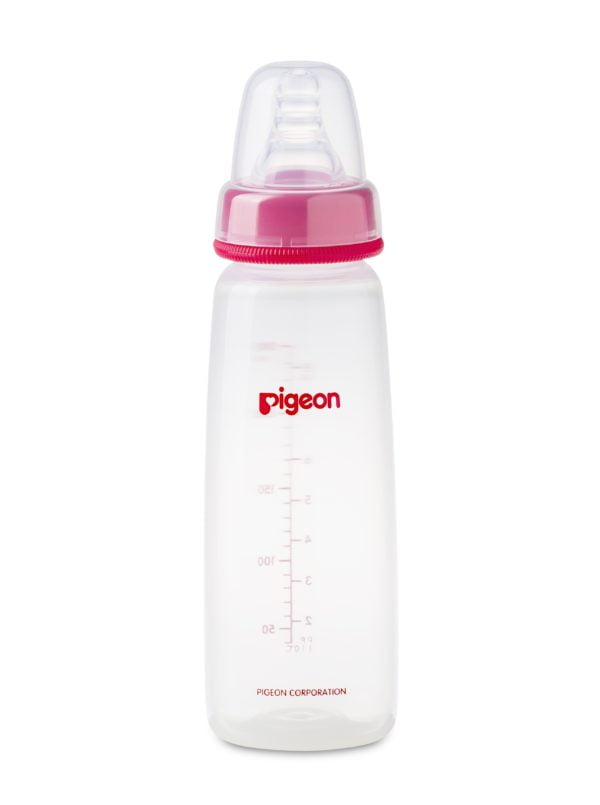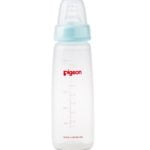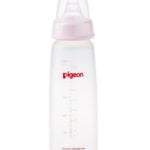 Pigeon Plastic Feeding Bottle 240ml (Transparent Cap)
AED 34.00
Pigeon peristaltic nipple plastic feeding bottle is a healthy start to a baby's independent eating habits.
The bottle allows natural movement of the baby's tongue, ensuring maximum development of the baby's facial and jaw muscles.
The peristaltic bottle incorporates a unique air ventilation system that allows minimum air intake and easy
the gliding of milk into the baby's stomach.
The unique streamline shape of the bottle makes it easy for the mother to hold, clean, and feed.
The nipple of the bottle is stretchable and allows easy sucking and wide movement of the baby's tongue.
Made with ultra-soft silicone rubber with its double thickness, the nipple ensures softness and elasticity,
which allows the baby to latch on to it easily.
The nipple gets perfectly fits into the baby's tongue and encourages the peristaltic motion of the tongue.
The nipple can also be adjusted to increase or decrease the flow of milk.
Description
Encourages the baby's tongue movement in peristaltic motion
Easy to hold, clean, and feed.
Durable