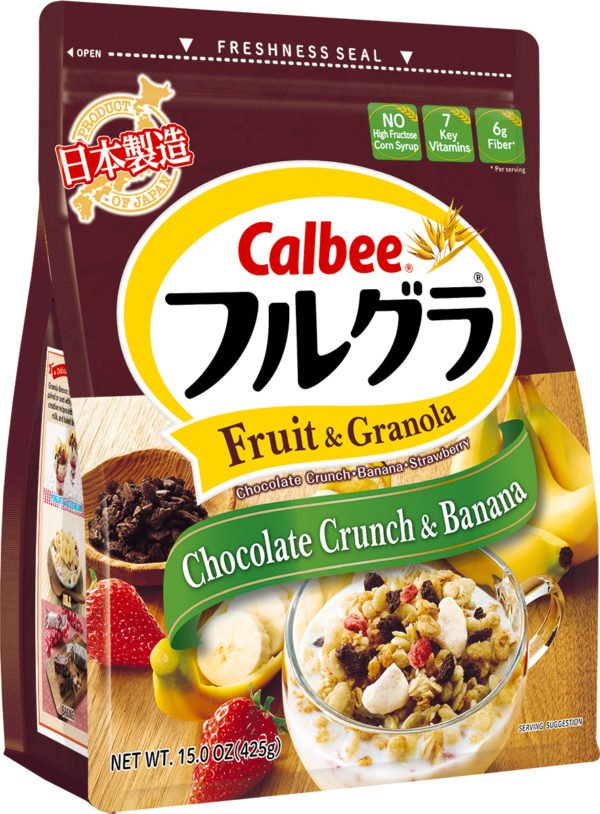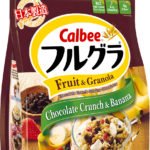 Calbee Frugra – (425g ) Fruits and Granola Chocolate Crunch & Banana
Frugra is a perfect blend of the five main grains, fruits, and nuts. The ideal flavour and crunchy combination that will let you relish and enjoy this healthy, delicious sand wholesomeness. Frugra can be served both hot and cold, and is excellent for a healthy start to your day! Loaded with the right carbs, grains, and vitamins to kick start your day with all the energy.
Fruits and Granola with light and crispy banana pieces with chunks of chocolate comes together with our 5-grain blend.
-NO.1 Market Share in Japanese Cereal Market
-5 grains: oats, brown rice, rye, corn and wheat bran
-Fruits: papaya, strawberry, pumpkin, grape and apple
-Unique, high quality and crunchy texture
-8 kinds of vitamins
-Low Sodium
-Source of Protein, High in Fibre